The original content and images from this post are now available on the new website. Click here or on image to be re-directed to the new site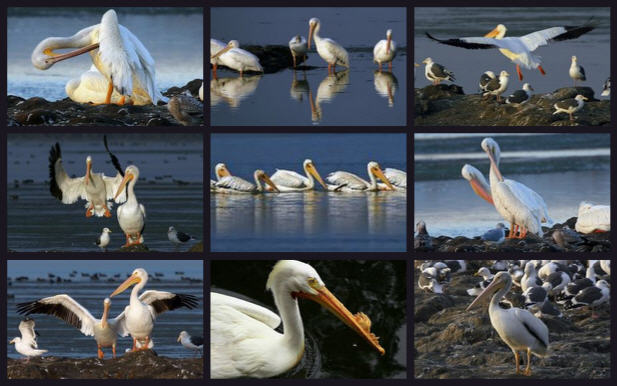 The original content and images from this post are now available on the new website. Click here or on image to be re-directed to the new site
"Oh, a wondrous bird is the pelican!

His bill holds more than his belican.

He can take in his beak

Enough food for a week.

But I'm darned if I know how the helican."
Dixon Lanier Merritt
(1879-1972)


There are eight species of pelicans in the world, all of which are similar in shape and are primarily white in colour (with the exception of the Brown Pelican). The pelicans featured in this post are the only white pelicans in North America and are called the
American White Pelicans
.
Pelicans are among the larger and heavier birds in the world, so they are very impressive in flight. Their bodies are mostly white, with black primaries and outer secondaries, which are hidden until the bird outstretches it's enormous wings.